When I started this site several years ago I promised to share information on how to make your studio or workspace more efficient. After time and sweat spent in my own Studio, I've changed my mind and this web page. Almost everyday you can find me here in the Studio. I don't always spend much time handling glass because I read about it here. I draw about it here. I think about it here. And I work with clay, wax, plaster, and hardware and 'store-boughten' electric shop and hand tools. There's plastic, wood, aluminum, tubes and wires, foam core, cardboard and string. There's glue and resin and paint, alcohol, and acetone and a lot of other liquids and powders and stuff. I use many of these things to make tools and fixtures rather than buy them. AND! I have a kiln.
I create cast glass sculptures in processes involving clay and/or wax to make original forms, urethane and sometimes silicone or latex to make molds of the forms. I use plaster to shape firing molds. Each project is different from many or all of its predecessors.
I'll share expert information when I find it. I'll write about processes that work or not. I'll talk about what I expected and how it went and what I got. Sometimes I'll ask and even use advise from you.
I take a lot of photos; I'll share them.
I do experiment often, sometimes unsuccessfully. I usually learn something from them anyway. The kiln label says, "There are NO Failed Firings".
YouTube has a tour around the Studio. I change the Studio all the time. Sometimes I even straighten it up.
This site shows experiences. Sometimes they're fun, Sometimes they are awful. They might exasperate me and tickle you. I hope you enjoy your visits here as much as I enjoy that you stop by.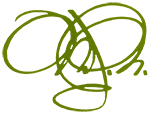 McAlister Merchant